Regular price
$32.90 USD
Sale price
$29.90 USD
Unit price
per
Save $3.00
Sold out
Out of stock
Reach us and get notified when this item is back in stock. You will only be emailed about this product!
Share
View full details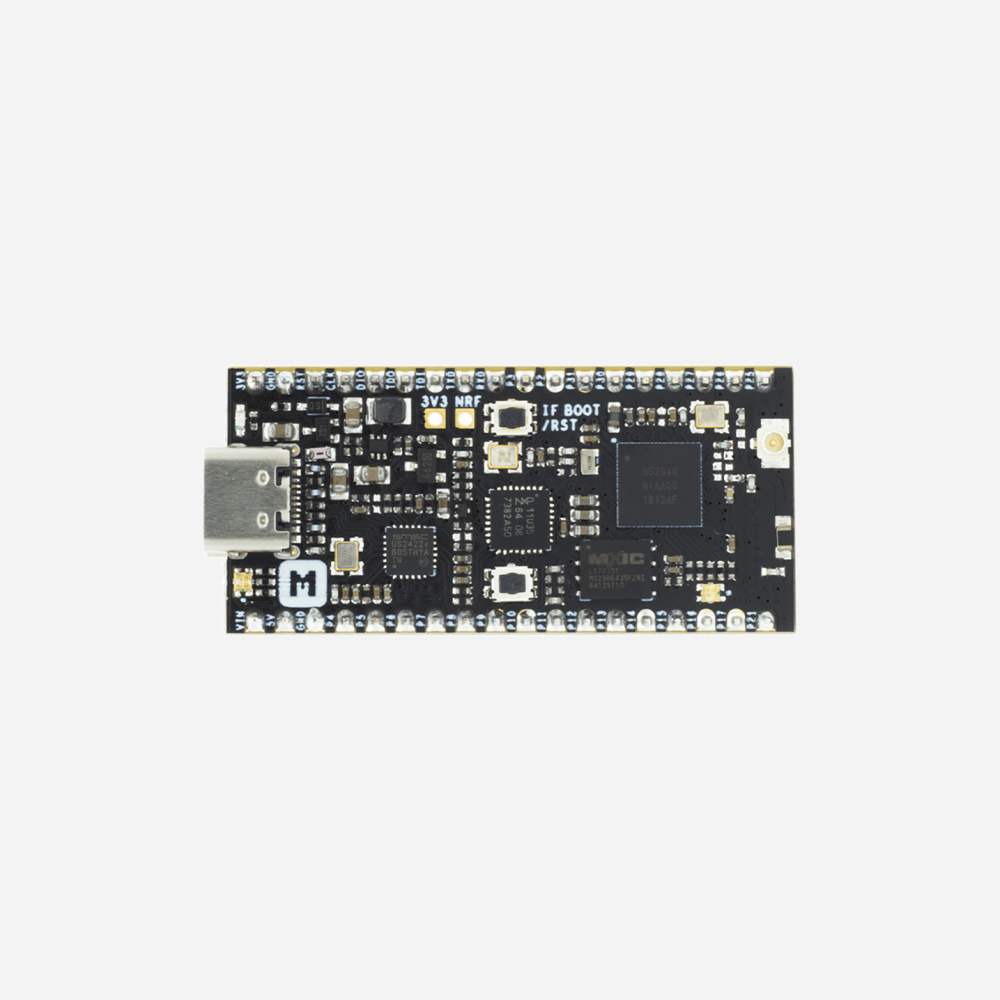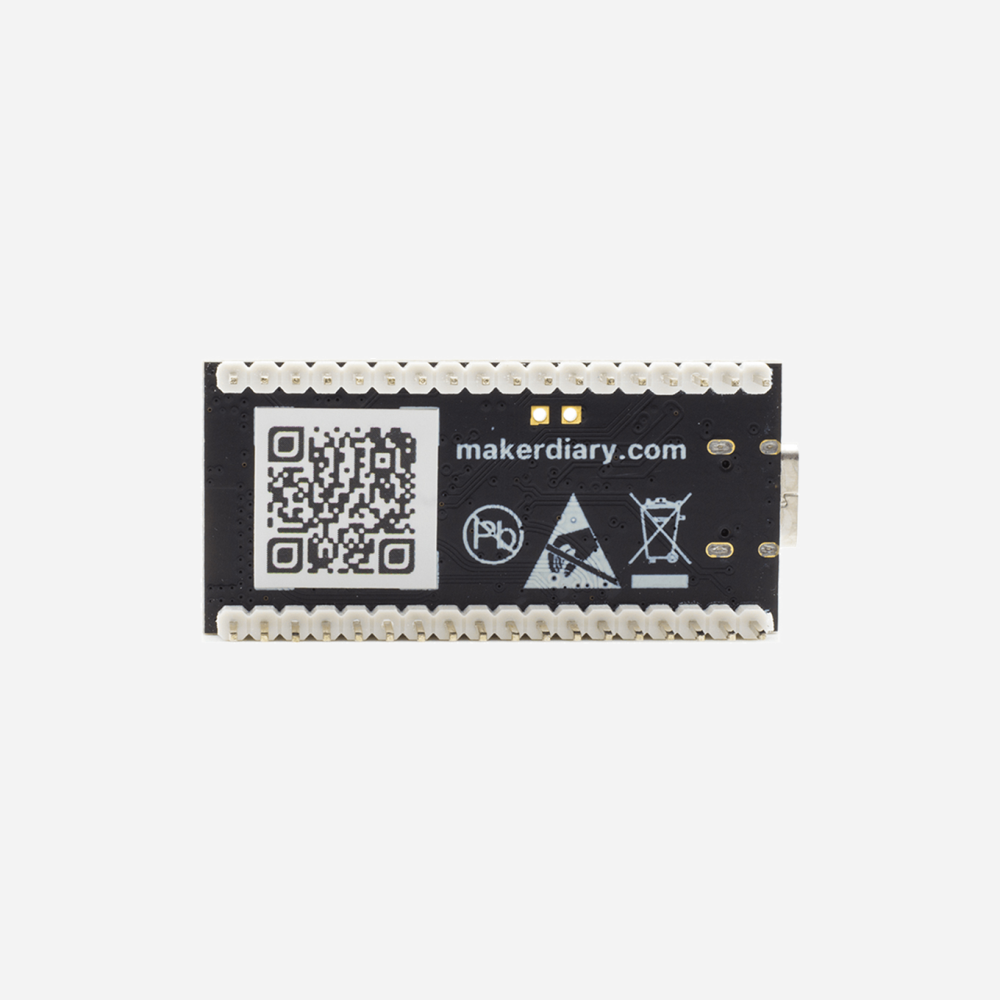 Description
The nRF52840-MDK is a versatile, easy-to-use IoT hardware platform for Bluetooth 5, Bluetooth Mesh, Thread, IEEE 802.15.4, ANT and 2.4GHz proprietary wireless applications using the nRF52840 SoC.
The development kit comes with a fully integrated debugger (also known as DAPLink)that provides USB drag-and-drop programming, USB Virtual COM port and CMSIS-DAP interface.
The kit contains a Microchip USB 2.0 Hi-Speed hub controller with two downstream ports: one for DAPLink interface and one for nRF52840 USB device controller. The kit also features ultra-low power 64-Mb QSPI FLASH memory, programmable user button, RGB LED, up to 24 GPIOs, antenna selection for custom applications.
It supports the standard Nordic Software Development Tool-chain using GCC, Keil and IAR. It can also be used to play with many popular frameworks, such as nRF5 SDK, nRF5 SDK for Mesh, OpenThread, ZigBee 3.0, Mbed OS 5, Zephyr, Mynewt, Web Bluetooth, iBeacon, Eddystone, and more.
Hardware Features
Nordic nRF52840 System-on-Chip

ARM® Cortex®-M4F processor optimized for ultra-low power operation
Combining Bluetooth 5, Bluetooth Mesh, Thread, IEEE 802.15.4, ANT and 2.4GHz proprietary
On-chip NFC-A tag
On-chip USB 2.0 (Full speed) controller
ARM TrustZone® Cryptocell 310 security subsystem
1 MB FLASH and 256 kB RAM

Program/Debug options with DAPLink

MSC - drag-n-drop programming flash memory
CDC - virtual com port for log, trace and terminal emulation
HID - CMSIS-DAP compliant debug channel
WEBUSB HID - CMSIS-DAP compliant debug channel

Microchip 2-Port USB 2.0 Hi-Speed Hub Controller
External ultra-low power 64-Mb QSPI FLASH memory
Up to 24 GPIOs available via headers
IF Boot/Reset Button
User programmable Button and RGB LED
On-board 2.4G chip antenna
U.FL connector selectable for external antenna
3.3V regulator with 1A peak current output
VBUS & VIN Power-Path Management
Reversible USB 3.1 Type-C Connector
Breadboard-friendly with dual 18-Pin headers
Measures 1.97" x 0.9" x 0.51" (50mm x 23mm x 13mm) with headers soldered in
Pinout Diagram
Kit Contains
1x nRF52840-MDK board
2x 18 Pin 2.54mm THT Pin Header
1x USB-C Cable (0.5m)
Documents